This page features links to products that i use on a daily basis and pay money to use.
Want to help me help you?
Use my referral links and get an added bonus if you are trying out something new.
Click on the underscored text to go to the domain with my referral link.
Thank you for choosing my referral links :)
---
What we get: 500MB extra storage space for both of us!
Terms: Invite your friends to join Dropbox, and for each one who installs Dropbox we'll give you both 500 MB of bonus space. Up to a total of 16gb.
---
What you get: $10 in Digital Ocean Credit.
What i get: When somebody has spent $25, i get $25 to keep this website up for 2 additional months!
terms: Everyone you refer gets $10 in credit. Once they've spent $25 with us, you'll get $25. There is no limit to the amount of credit you can earn through referrals.
---
What you get: Virutal hugs from me!
What i get: 20% of your invoice goes back to me.
Terms: For each signup that uses your affiliate link, you earn 20% of their invoice in your affiliate account.
---
What we get: 1 month premium for both of us!
Terms: For every friend that signs up for LastPass, you both get 1 month free Premium (up to a limit of 1 year)!
---
What we get: $10 to spend!
(STACKSOCIAL) "Pay What You Want" sales do not qualify for the Refer-a-Friend program.
---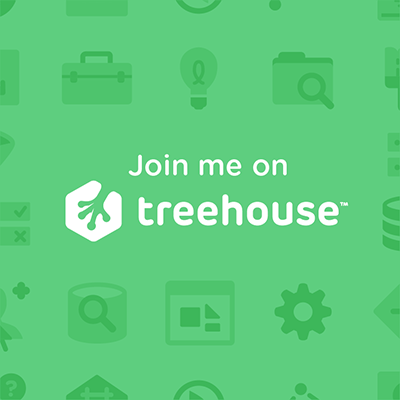 What you get: First 7 days free then 50% off your first monthly subscription at teamtreehouse.com.
What i get: For every person who joins Teamtreehouse, we will give you 20% off your monthly bill!
Terms: If five people join, that's 100% off your individual enrollment! As long as the referred persons account stays active, the discount will continue to apply to your monthly subscription. Referrals need to sign-up for a full, paying account for the discount to be applied to your account.
---
What you get: Cheaper reliable domain host with whois protection included.
What i get: 10% commission for any first-time order made by a new customer referral. This goes for any registration or transfer order*.
Terms:
Earn a 10% commission on the first order made by any new customer that you refer to our site.
---
What you get: Try Mixmax out!
What i get: Unlocking features.
Terms: (From Mixmax support) At the moment, inviting 7 friends to Mixmax enables unlimited tracking on your account. We're building our referral program and we'll let you know when it launches! In the meantime, don't be a stranger. Don't hesitate to get in touch with questions or feedback — we love to hear from you!
---
What we get:
Terms: https://patreon.zendesk.com/hc/en-us/articles/207525916-Patreon-Creator-Referral-Rules
---
Disclaimer: Unless otherwise noted all links on meerkatmeerkat.com that are outbound to services which support affiliate links, include an affiliate link. Thank you for choosing my refferal links.

Hope this helps.